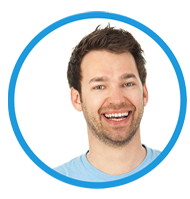 CIVIL RIGHTS VIOLATIONS
Federal and State civil rights violations. This includes, but is not limited to: 28 U.S.C. § 1983 actions against governmental departments or agencies for improper or illegal searches, seizures, or arrests, excessive force, and innocent victims injured due to violation of departmental policies while engaged in pursuit of criminal suspects.


EMPLOYEE RIGHTS VIOLATIONS
This includes harassment, discrimination, retaliation, termination or firing of employees due to age, sex, race, religion, national origin, disability, or violation of written employment contracts.


INTENTIONAL WRONGFUL ACTS
Involve injury due to assault, battery, malicious prosecution, libel, slander, invasion of privacy, outrageous conduct, infliction of emotional distress, intentional interference with contractual relationship, fraud and misrepresentation.


CONSUMER PROTECTION
Involves abuse, harassment, fraud, misrepresentation, and illegal actions by creditors, bill collectors, banks, lenders and sellers. This includes, but is not limited to: violation of the Fair Debt Collection Practices Act, Missouri Merchandising Practices Act, Installment Sales, Lemon Law, warranty violations, odometer fraud, and real estate purchase.